Highest Grossing Movies of Shah Rukh Khan: Along with Salman Khan, Aamir Khan and Akshay Kumar, Shah Rukh Khan (also known by the popular name King Khan) come under A-list actors of Bollywood. His first debut was made with his film Deewana (1992) which paved his way for Filmfare award for the best debut male. The actor has done an amazing job in Bollywood with 60 movies. Here are some of his Highest Grossing Movies of Shah Rukh Khan:
Chennai Express (227 crores)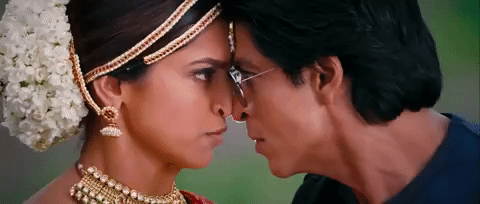 The movie was released on Id in 2013 and remained the highest-grossing movie of 2013. After six years of the release of superhit Om Shanti Om with Deepika Padukone, Shahrukh Khan worked with her again in Rohit Shetty's south Indian Blockbuster. Rahul, who is supposed to immerse his grandfather's ashes in South, purposely decides to go on a trip to Goa with his friends. But he is unable to get off the train due to Meena. Continuing the journey, the duo falls in love and Rahul realizes his mistake and decides to bury his grandfather's ashes with proper rituals.
Happy New Year (204 crores)
Released in 2014, the movie earned 44 crores on its very opening day. Charlie (SRK) decides to avenge his father's death with the help of a team he names Charlie's Angles. The film was a paisa Vasool Entertainment. The film adopts a script from several Hollywood movies including Henry's Crime, After The Sunset, and Ocean's 13. His team of losers steals diamonds from Charan Grover (Jackie Shroff) to destroy him the way he did with Charlie's father. The movie is too good to pass judgment.
Dilwale (148 crores)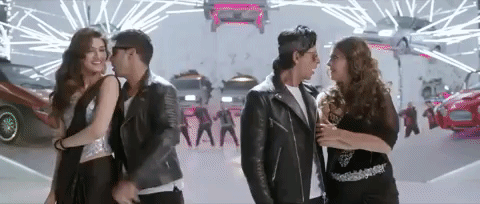 Be it for Rohit Shetty fans, Shah Rukh Khan fans, Varun Dhawan fans, Kajol fans or Kriti Sanon fans, the film is suitable for all. Shah Rukh Khan is 50 years old but yet not too old to play the role of a 20-year-old guy falling in love with Kajol, 41, who looks half her age.
Raees (138 crores)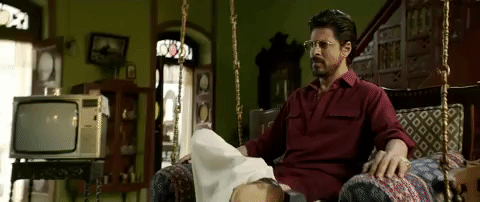 The movie features Shah Rukh Khan in negative shades. The actor proves that not only in romance but he can rule the industry as an anti-hero as well. Started with films like Darr and Baazigar, he picked up the trend from his previous film Fan. Raees is like a Holi, Diwali and new year gift hamper all in one. the film is a throwback on the times where heroes were portrayed in a larger than life picture. Directed by Rahul Dholakia, the movie also manages to involve a scene from Amitabh Bachchan's Kala Patthar.
Ra. One (125 crores)
Ra. One opened the theatres in 2D and 3D versions. Shah Rukh Khan plays the role of Shekhar Subramaniam, who works in Barron Industries' video gaming department in London. He is married to an author Sonia (Kareena Kapoor) and has a son Prateek (Armaan Verma). To impress his son, Shekhar accidentally designs a video game named Ra. One whose villain can enter the 3D world and kill people. Shekhar gets killed by R. One (Arjun Rampal). SRK returns as G. One to save his family from the villain. The film has a very famous dialogue by Arjun Rampal "Tum Log RaavankoharSaal is LiyeMaarte ho Kyunki tum Jaante ho kiRaavanKabhiNahin Marta."
Jab Tak Hai Jaan (121 crores)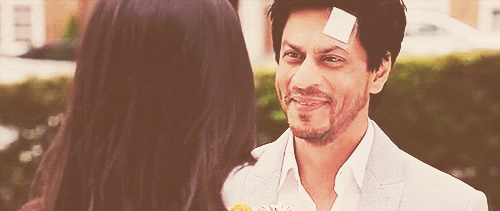 Yash Chopra's last film clashed with Ajay Devgn's Son of Sardaar yet crossed 100 crores. The film is a typical Yash Chopra world: a rich girl falling in love with a waiter. The film is shot at romantic destinations of the UK and Kashmir and features Katrina Kaif and Anushka Sharma falling in love with Shah Rukh Khan making a love triangle. All three fight against their obligations.
Rab Ne Bana Di Jodi (82 crores)
The circumstances make Amritsar-domiciled Suri marry his teacher's daughter Taani (Anushka Sharma). He loves her but she doesn't like him. Surinder Sahni, who works at a 9-5 desk job turns into rocking Raj to make his wife fall for him. His barber friend helps him become a smart man. The film was a debut for Anushka Sharma. Rab Ne Bana Di Jodi is an SRK show which leaves the audience happy as well as full of tears.